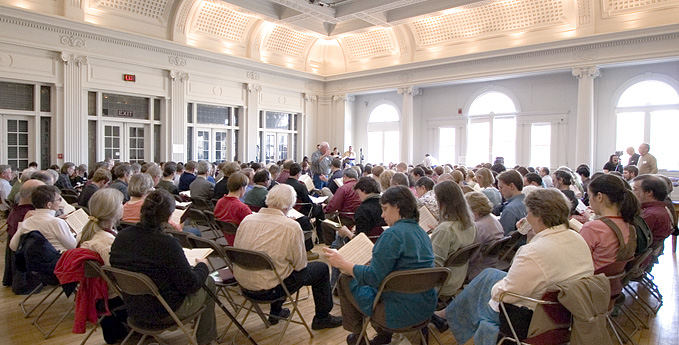 Photo by Sheldon Finlay
This coming Tuesday night (February 3rd) we will have a singing school taught by Becky Wright on the art of leading and following. Please join us for the first hour of the singing from 7 to 8 for the singing school! For more information or to invite your friends, check out the Facebook event page here.
We are excited to welcome you to the 2015 Western Massachusetts Sacred Harp Convention which will be held on March 7th and 8th in a new location in Holyoke, MA, at Gateway City Arts! For more information, please visit the convention page here. We look forward to singing with you!