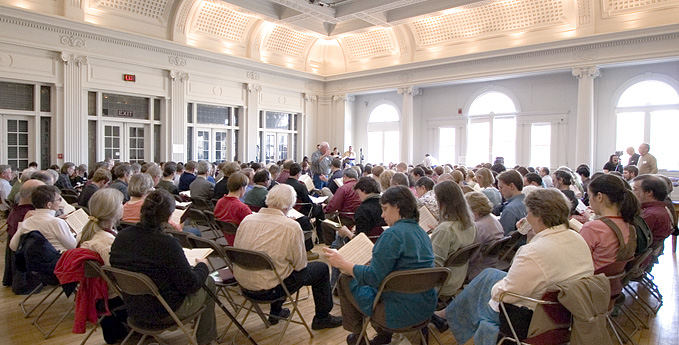 Photo by Sheldon Finlay
****THE TUESDAY NIGHT SINGINGS AT THE HELEN HILLS CHAPEL, SMITH COLLEGE, NORTHAMPTON WILL NOT BE HELD ON DECEMBER 23 AND 30, 2014.
ON TUESDAY, DECEMBER 23, 2014, ALL ARE INVITED TO SING FROM THE DENSON BOOK AT WENDY SIBBISON'S HOUSE IN GREENFIELD, FROM 7-10 PM. PLEASE EMAIL WSIBBISON@GMAIL.COM FOR DIRECTIONS.*****
The 2014 Annual Members Meeting is fast approaching! Visit our business page for information and to enroll as a member of WMSHC.